Being and Well-being
Hemp for your
daily well-being.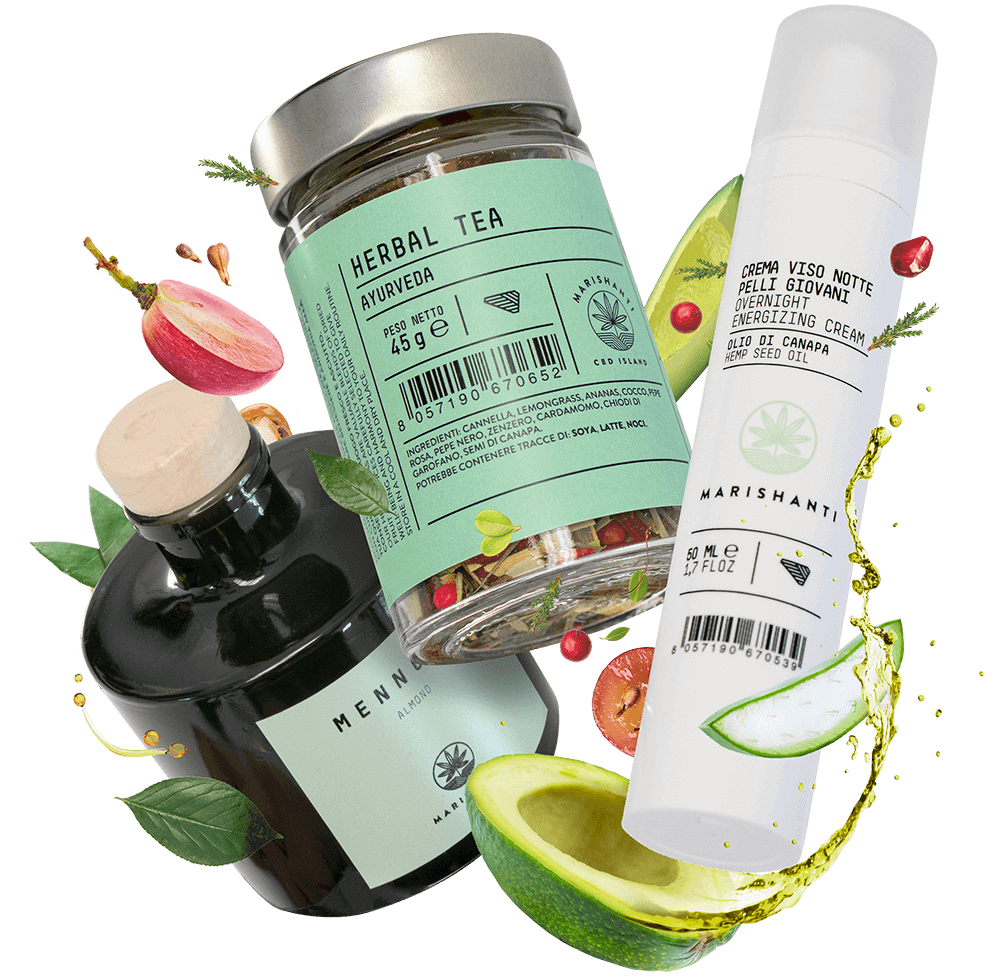 Shanti, an ideal state
In Sanskrit, Shanti is a state of peace and imperturbability, even in the presence of disturbances – a serenity that we at Marishanti believe must pass through the body, giving it the wellbeing it deserves. Hemp can help with this: in foods, to nourish and regenerate from the inside, and in face and body creams, giving relief to the skin.

In the beginning was the seed
Hemp seeds are a veritable gold mine, being rich in proteins (they contain all the essential amino acids, which cannot be synthesised by the body) and polyunsaturated fatty acids, including the precious Omega 3 and Omega 6.
The wellness plant
Wellness for the skin, for the body, for the mind – discover Marishanti products.
Cosmetics
Soothing and rebalancing, Hemp Oil is an excellent cosmetic aid: useful for the aesthetic treatment of psoriasis, acne and atopic dermatitis, it regenerates tissues and restores a brightness to stressed, ageing or dull skin.
Food
Hemp seeds are a natural food supplement for a diet rich in vegetable proteins and essential fatty acids, for example in the form of tasty flour (naturally gluten-free) or in infusions flavoured with spices, flowers and dried fruit.
Home
The warm light of scented candles, in the air an aromatic fragrance… it takes little to sweeten the atmosphere, letting the mind free itself of the weight of the day and savour a moment of peace for the senses.
Our Boutiques
Our boutiques fully embody our philosophy in the space dimension. Enter the world of Marishanti.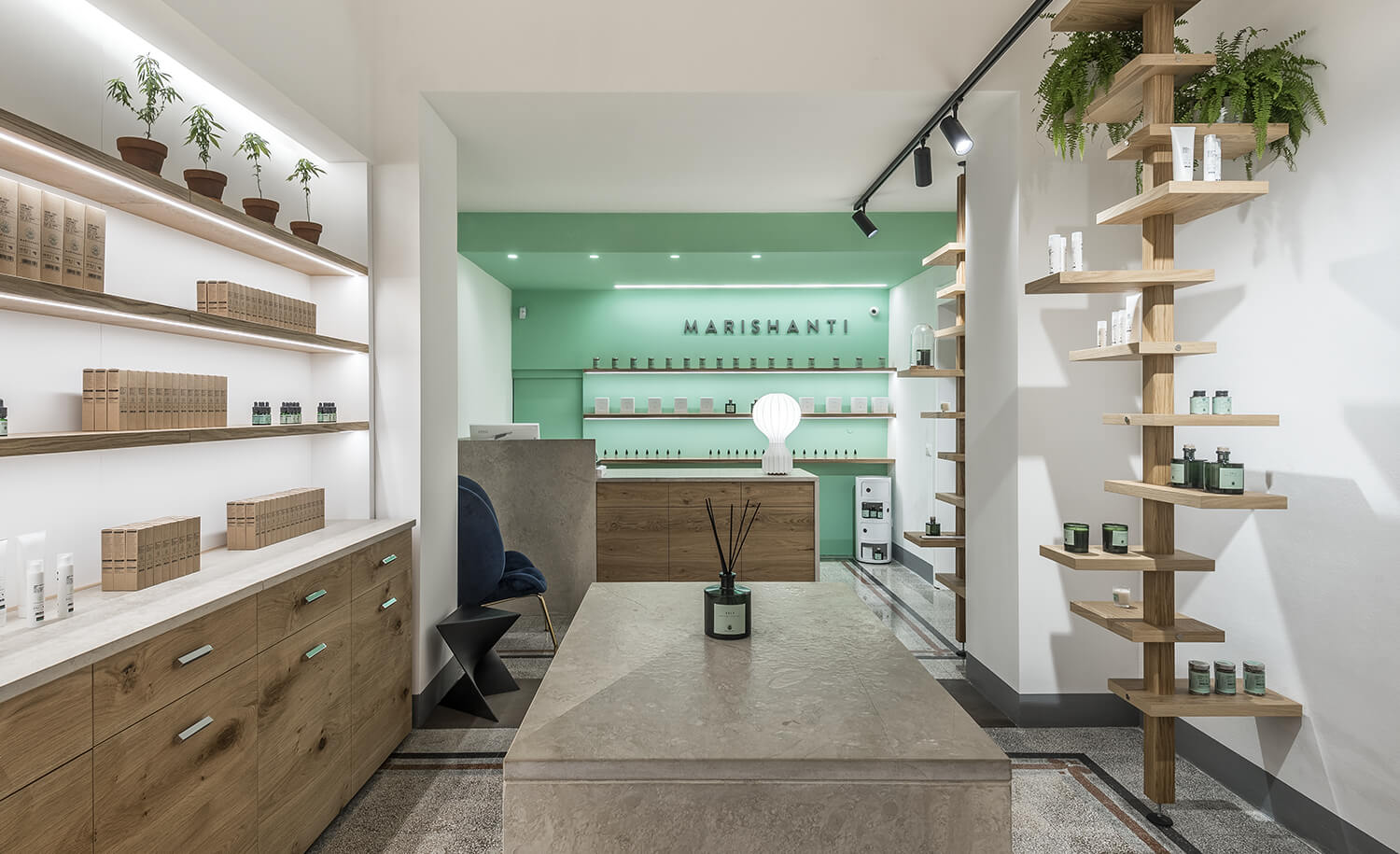 A tranquil oasis
Our boutiques are designed as places of wellbeing, oases of peace in the Baroque setting of south-eastern Sicily.
Marishanti Events
Moments dedicated to you. Come and meet us.
There are no upcoming events at this time.